University of Virginia

Bond House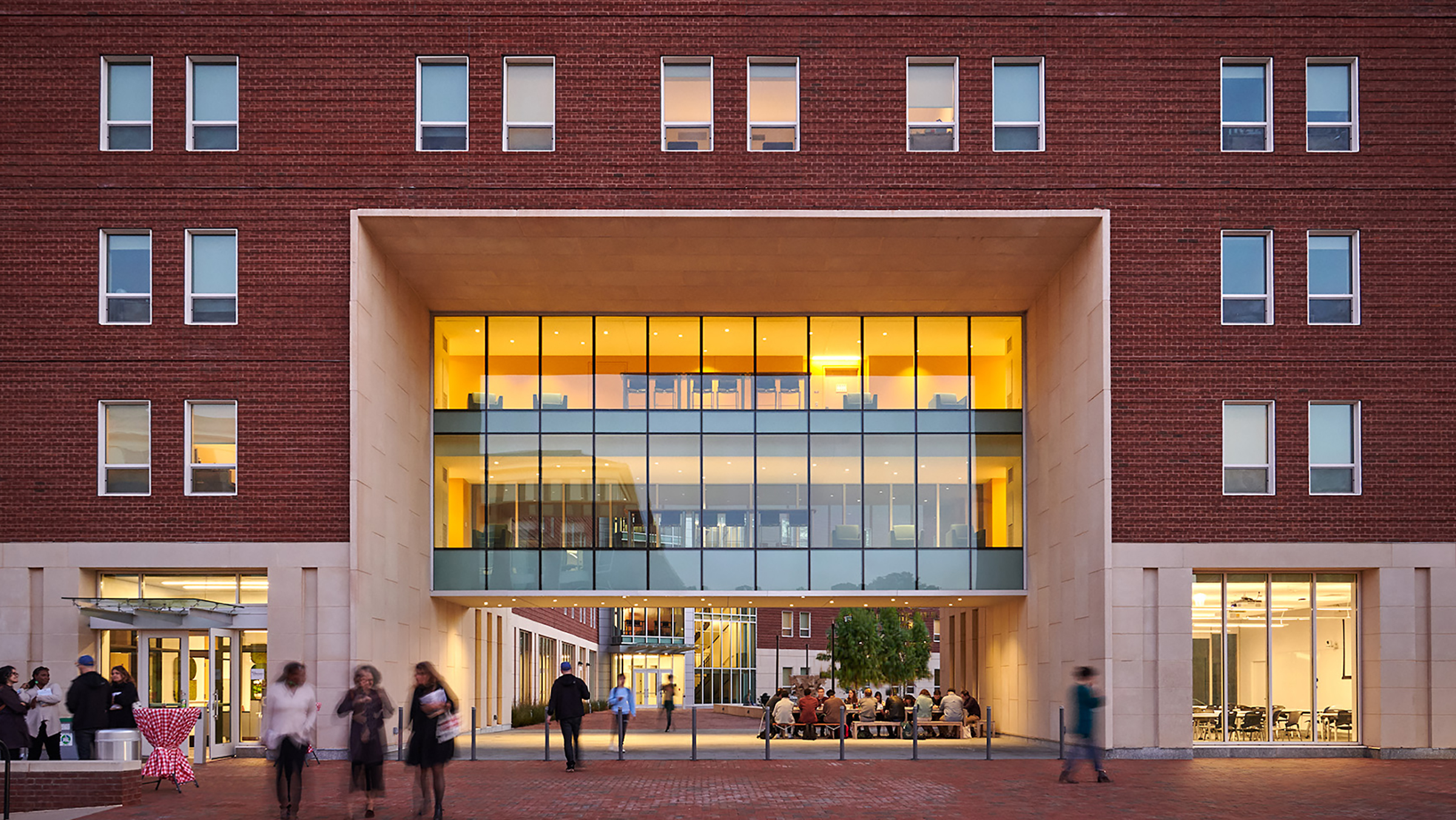 The University of Virginia approached Goody Clancy envisioning a modern, vibrant residential space to anchor a new "green street." Our design interweaves building, landscape, and spaces for learning and engagement.
Program

Apartment-style residences, learning spaces, offices, mail and package center, below-grade parking, outdoor courtyard, collaboration and multi-use spaces

Practice area

Certifications
Bond House's contextual exterior incorporates UVA's historic material palette, while a warm, comfortable, colorful interior creates a transitional atmosphere for college seniors moving towards post-graduate life. The building's large entry portal is a welcoming, illuminated front door for students returning home to their apartments. It invites the whole street to enjoy the courtyard within, celebrating UVA's commitment to both community and sustainability.
In order to maximize activity and use of the space throughout the day, the first floor of Bond House is also home to the new UVA Democracy Initiative, an interdisciplinary enterprise that integrates research, teaching, and public engagement. This academic program supports student success by bringing learning into the heart of the house, creating a vital living-learning environment for upperclassmen.
Project impact
Energy use per square foot per year, ½ of UVA's goal of 60 kBtu/sf/yr

Reduction in indoor water usage via low-flow fixtures
For more information about this project:
Project Team
2RW Consultants
Acentech
Code Red Consultants
Collaborative Lighting
Dewberry Engineers
E&F Elevator Inspections & Consulting
Erbschloe Consulting Services
Froehling & Robertson
Heller & Metzger
Integrated Eco Strategy
KBE Building Corporation
Michael Vergason Landscape Architects
Simpson Gumpertz & Heger
Thornton Tomasetti
Vermeulens